Little Box Food Truck
I created a wrap for their mobile kitchen. The red key color attracts attention with real bite appeal.
Logo & Tagline
The Little Box Logo expresses the love at the core of the brand. I wrote the tagline to work for either the altruistic nature of the business model, or the consumer facing brand to connote quality.
Pizza Box
The strong brand color adds a little flair to your pizza.
Apparel
By focusing on the tagline I created a tshirt consumers would actually want to wear.
Delivery Bag
I focused on the message of the brand to build affinity with this bag design.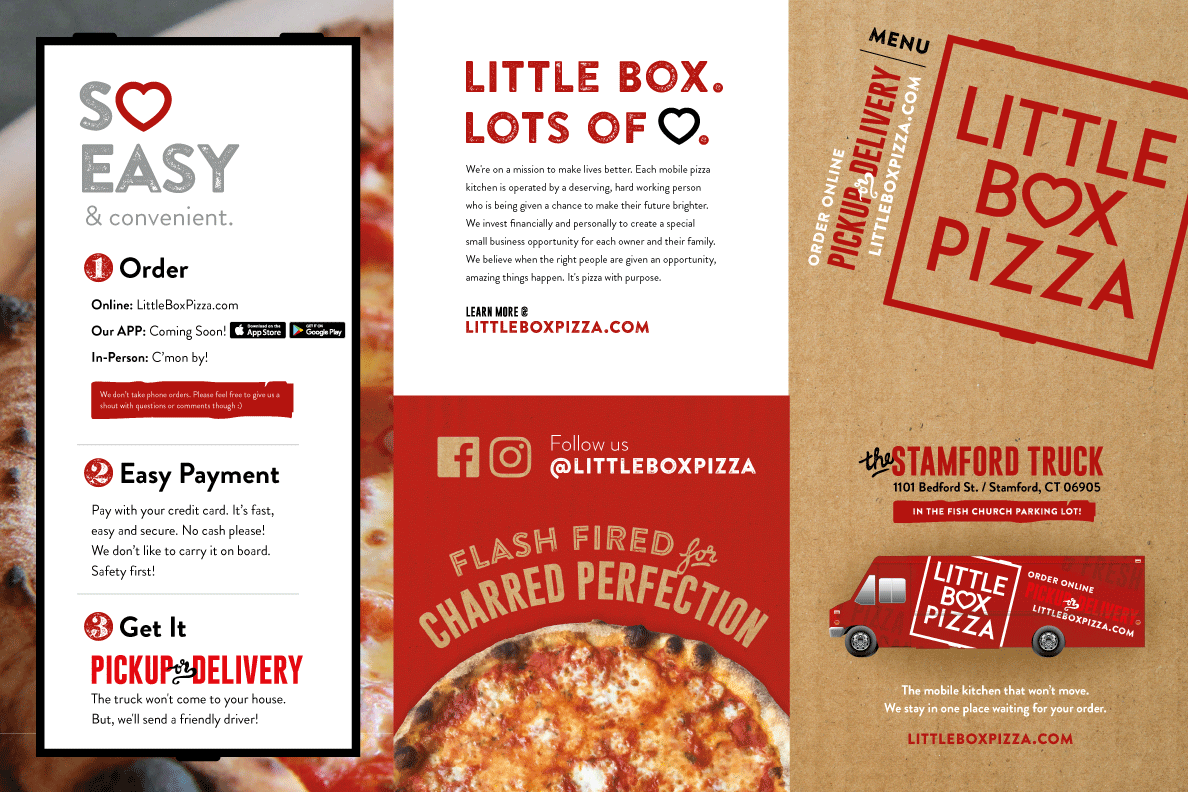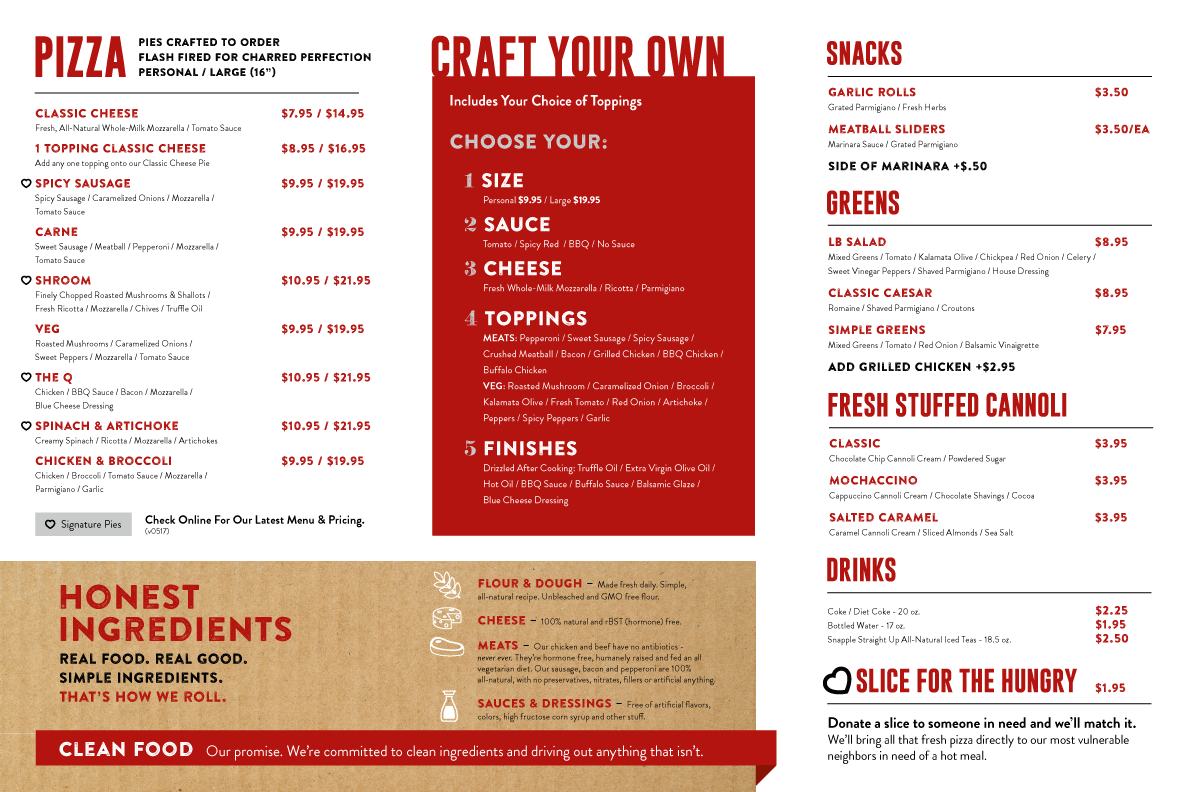 Menu
I created a new menu that folded into a little box to help the brand stand out.